Here is an easy way to help the Friends reach their Building Expansion Committment
Click HERE to learn how!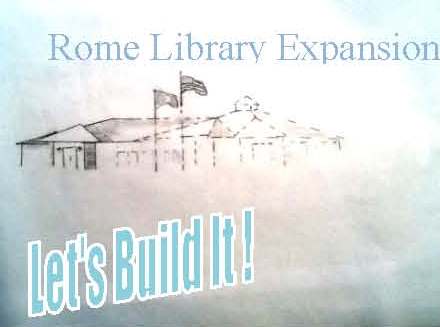 Benefits.gov - http://www.benefits.gov 
This site features a "Benefits Finder" to determine what U.S. government benefits individuals may be eligible to receive. (Website reference courtesy of refdesk.com) - Channel Weekly, Vol. 16, No. 35 -- June 19, 2014
The Bremen Public Library in Indiana offered the first 1,000 Books Before Kindergarten program, created from the inspiration found in Mem Fox's book, Reading Magic.  It has spread from there, with libraries primarily in the Midwest and a few in the Northeast offering the program.  The Lester Public Library of Rome has also adopted this program.