The library has hired a new employee for the summer!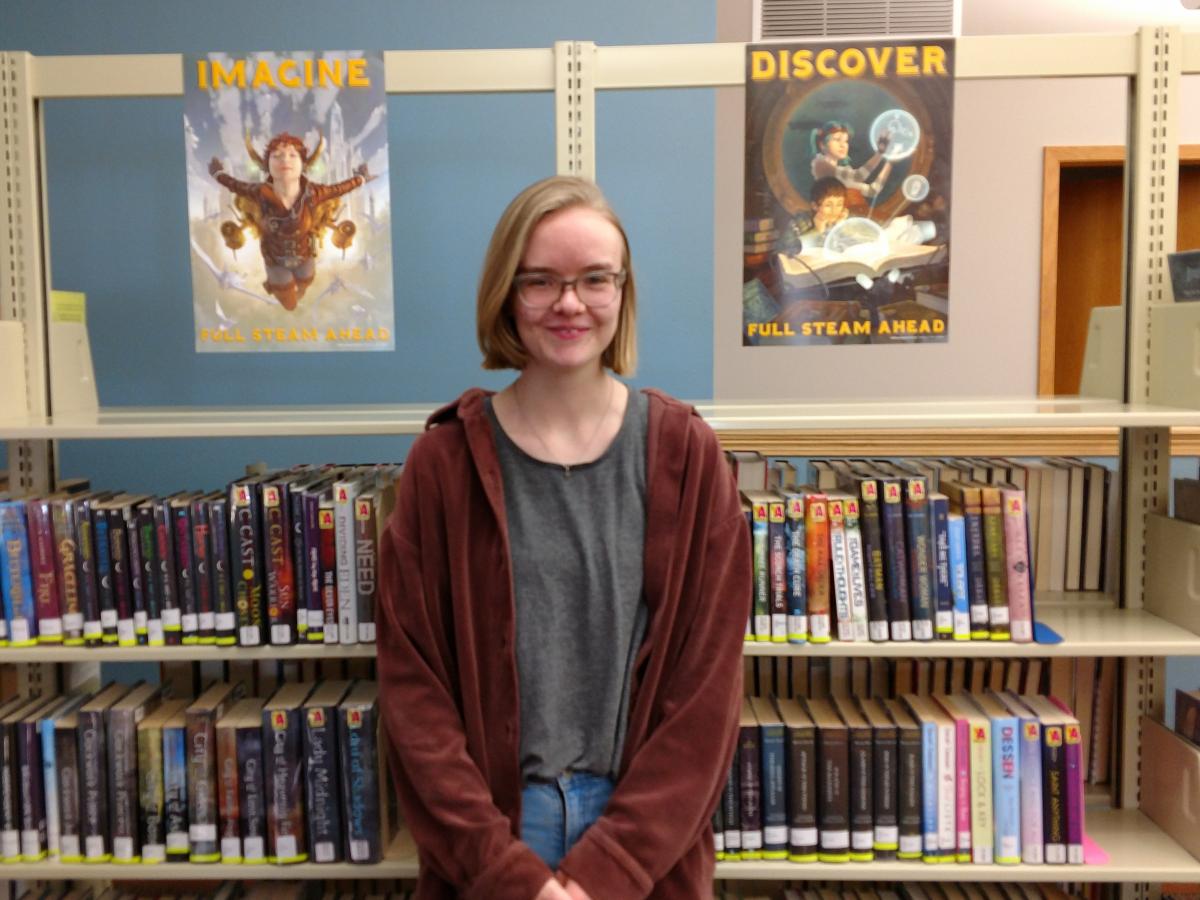 "Hello, I'm Hannah. I'm 18 years old, and just recently moved to Wisconsin from Chicago. I'm really enjoying hiking and biking outdoors here and spending time with my family. I also love playing guitar, cats and Star Wars! I'm looking forward to working at the library throughout the summer!"
Stop in and say "hello" to Hannah!